Measuring Your Stemware
Hardware
Parts Nomenclature
Optional Backer
Test Your Stain
Mount With Threaded Rod
---
Choosing An Under Cabinet Wine Glass Rack
Our standard
Under Cabinet Wine Glass Racks
(with an 9 inch depth), usually does the trick for most cabinet types.
(Even if you have a lip at the front).
You simply mount the glass rack as far back as possible.
This will give you plenty of clearance
at the front to retrieve your stemware.
The same concept applies to our
Signature Series Wine Glass Racks
.
Click Or Tap The Picture To Enlarge!
Click here
to see a
typical top view
of an under cabinet glass rack!
If you want to know how much area you need
for a specific amount of stemware, please
click or tap here
.
If you have a cabinet that's overall depth
is less than approximately 12 inches deep or so.
(And it has a lip at the front and/or the back).
You may consider looking at our
Micro Wine Glass Racks
.
Micro glass racks can be mounted under a cabinet
and you wont have to worry about
a clearance problem when retrieving your stemware.
The alternative is to fabricate
spacer/shim sets as seen here
.
Disclaimer:
---
---
About Us
Frequently Asked Questions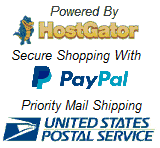 Website Designed and Maintained by TLC Woodworks
Copyright ©
tlcwoodworks.com
. All rights reserved.