Get A FREE Wooden Trivet
With Your Purchase!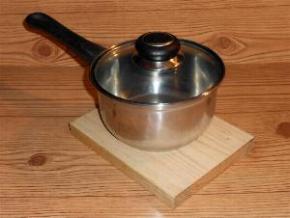 Click The Pick For More!
Protect your counter top or dining table
with this simple solid
wooden trivet.
These trivets are individually hand-sanded
and ready to use.
Great as a mini cutting board too!

Just finished with any food-safe conditioning oil
before use as a cutting board.
Made in the USA from a
solid piece of
Spruce, Premium Pine Or Poplar
.
(At our discretion).